A compiled financial statement provides the financial information of a company or individual, including income, expenses, cash flow, assets and liabilities. The key components of the financial statements are the income statement, balance sheet, and statement of cash flows. Preparation of fiscal statements is designed to be taken as a whole, to present a complete picture of the financial condition and results of a business.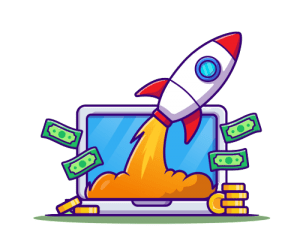 A case can be made for each of the financial statements being the most important, though the ultimate answer depends on the needs of the user.
The key points favoring each of these financial statements as being the most important are:
The most important financial statement for the majority of users is likely to be the income statement since it reveals the ability of a business to generate a profit. Also, the information listed on the income statement is mostly in relatively current dollars, and so represents a reasonable degree of accuracy.
The balance sheet does not reveal the results of operations, and some of the numbers listed in it may be based on historical costs, which renders the report less informative. Nonetheless, the balance sheet is of considerable importance when paired with the income statement, since it reveals the amount of investment needed to support the sales and profits shown on the income statement.
A possible candidate for the most important financial statement is the statement of cash flows because it focuses solely on changes in cash inflows and outflows. This report presents a more clear view of a company's cash flows than the income statement, which can sometimes present skewed results, especially when accruals are mandated under the accrual basis of accounting.
These are some of the most important financial statements used by Accountants. These statements can be used to assist the client with obtaining financial assistance to help them with their monthly budgeting.